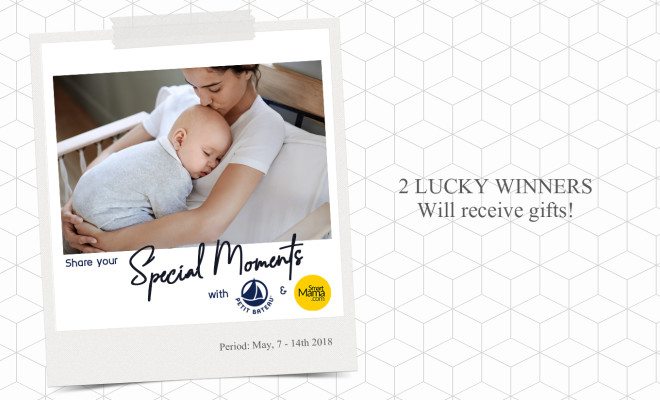 Let's Celebrate Mother's Day with Petit Bateau Moment
By
|
Momen kebersamaan antara mama dan Si Kecil memang tak akan terlupakan. Apalagi jika diabadikan dalam sebuah foto yang dapat mengungkapkan perasaan Anda juga Si Kecil kala melewati momen spesial bersama. It's the little memories that will last a lifetime.
Dalam rangka memperingati Mother's Day pada tanggal 13 Mei 2018 mendatang, kids clothing brand Petit Bateau mengajak Anda para mamas untuk berbagi momen spesial bersama Si Kecil dalam bentuk foto beserta dengan cerita dibaliknya. 2 foto dan cerita yang paling menarik akan mendapatkan hadiah berupa produk juga voucher dari Petit Bateau. Caranya:
Posting foto momen spesial kebersamaan Mamas dan Si Kecil yang berusia 0-10 tahun di akun Instagram Anda, mulai tanggal 7-14 Mei 2018.
Tambahkan caption cerita dibalik foto tersebut.
Follow akun Instagram @petitbateauindonesia dan @thesmartmamas.
Tag & mention kedua akun Instagram tersebut pada postingan Anda, berikut dengan hashtag #petitbateaumoment
2 pemenang akan diumumkan pada hari Selasa, 15 Mei 2018.
Ditunggu ya, Mams. The art of mothering is to teach the art of living to children – Elaine Heffner. Happy Mother's Day! (Karmenita Ridwan/Photo: Dok. Petit Bateau)